Aged Bankruptcy Leads come in many forms. The usual suspects for aged bankruptcy leads are direct mail, radio/TV live telemarketed transfers and internet. Just like other industries aged leads have a lot of value and the cost effective nature of aged leads allows a proprietor to take advantage of the original buyer's missteps with their leads and close sales at a fraction of the cost.
Internet Bankruptcy Leads
Internet Bankruptcy Leads are real time exclusive internet leads generated thru organic search, PPC, search and email. A prospect fills a form out and it is the zipped to a email in HTML format or your CRM. It is proven that use of a CRM increases closing percentages due to its organization and tracking of follow ups for leads. If you can find an internet lead dedicated to bankruptcy as a service you should jump all over it because most people try for debt management and debt settlement first due to the stigma attached to bankruptcy. A specific internet bankruptcy lead would have a lot more buy in from a customer who responds to a bankruptcy offer. In most cases however, internet bankruptcy leads are simply aged debt settlement leads because potential customers need to get to their last straw before they decide to go BK. This means they need to fail at debt settlement or debt management before they resort to bankruptcy. An internet bankruptcy lead is a good lead when available and when worked properly will yield results.
Live TV Call Bankruptcy Leads
Live TV Call Bankruptcy Leads are hot inbound calls from a custom or generic TV commercial in prime time or remnant media slots. Call purchasers schedule states serviced, hours worked, time zones and number of leads per day. A series of 800 numbers work in conjunction with an IVR to route hot inbound live TV call bankruptcy leads to multiple companies participating in a campaign and using individual scheduling filters to properly direct call flow. There is a manager's panel for call logs, call recordings and call statistics that is extremely helpful. You man the phones and live TV call bankruptcy leads are delivered to your sales staff.
Direct Mail Bankruptcy Leads
Direct Mail Bankruptcy Leads are mail calls sold on a cost per call basis or even a custom direct mail campaign. While on the cost per call model, you are guaranteed a certain amount of calls for your money and do not have to worry about campaign response, a custom direct mail campaign that produces direct mail bankruptcy leads comes with risk and no guarantees. Direct Mail is known to deliver one of the highest quality inbound calls on the market and that is why direct mail bankruptcy leads whether paid on a cost per call basis or a cost per campaign basis is a must have for the bankruptcy firm.
Call Center Live Transfer Bankruptcy Leads
Call Center Live Transfer Bankruptcy Leads are extremely valuable for a couple of reasons. 1) Law Firms cannot directly solicit prospects for bankruptcy so putting a layer between the firm and the calling makes a ton of sense. 2) Bankruptcy firms are better served letting call centers with better data and technology purchasing power to buy enough phone capacity and the right type of data to produce. Call Center Live Transfer Bankruptcy Leads take the unknown out of the equation and delivers warm transfers from a battle tested call center that is well scripted and on its game. All calls are logged and recorded for review by a manager making the call center live transfer bankruptcy lead a good bet for the bankruptcy firm.
Live Chat Internet Bankruptcy Leads
When available, live chat internet bankruptcy leads are great because it combines the responsiveness of the worldwide web and people searching for products and services with the ability of a bankruptcy expert to engage the prospect on line. We believe that bankruptcy is a more delicate sale because of the stigma of filing for bankruptcy. This means that the approach has to be much softer than a typical boiler room debt settlement firm. Firm representatives need to take their time, build rapport and educate potential bankruptcy candidates so that they trust them and are comfortable speaking with them. The chat platform allows bankruptcy attorneys and specialists to do just that. When the chat opportunity is combined with the power of the internet, live chat internet bankruptcy leads shine.
SMS Text Message Bankruptcy Leads
SMS Text Message Bankruptcy Leads are a part of this new frontier of marketing that has not completely stepped out of the fog. In theory, a potential bankruptcy candidate receives a text message offer and the uses their hand held phone to review the offer and respond. As the US moves to smaller more convenient hand held devices or phones that work like computers, SMS Text Message Bankruptcy Leads may just be a thing of the future.
Internet Web Call Bankruptcy Leads
Internet Web Call Bankruptcy Leads combine the best of the internet and direct response when an internet responder has the option of filling the form out and calling the 800 number on the offer. The internet web call bankruptcy leads is a result of a prospect for bankruptcy opting to call the 800 number right now to talk with a bankruptcy expert. Contact ratios are much higher when internet leads are cross-pollinated with direct response strategy for internet web call bankruptcy leads.
Co-Registration Internet Bankruptcy Leads
Co-Registration Internet Bankruptcy Leads are a lower form of internet lead that evolves from a form fill of another and related service. An hypothetical example is when someone is filling a form for getting out of debt dedicated to debt settlement or home loan modification, they may get a thank you note after filling out the form that includes something to the effect of "If you had interest in loan modification and debt settlement you may also be interested in bankruptcy to settle your debt". At this point they can fill out a form for BK and this becomes the co-registration internet bankruptcy lead. They typically come in daily and weekly feeds and are much less expensive than real time exclusive internet leads.
Predictive Dialer Bankruptcy Leads
Predictive Dialer Debt Management Leads can refer to a number of things. 1) Predictive Dialer Debt Management Leads may be an aged lead based on predictive dialer dispositions contained in the predictive dialing platform used by another company over a 30 day seat licensing period. 2) Predictive Dialer Debt Management Leads may also to refer to debt management leads produced by a debt management telemarketed live transfer provider that at the time of request to transfer by the prospect there is no representative available to transfer to or the prospect requests a call back at another time. In each scenario the predictive dialer debt management lead becomes a paper lead to call back.
Credit Bureau Bankruptcy Leads
Credit Bureau Bankruptcy Leads represent a financially accurate profile of a consumer or homeowner based on debt loads, presence of derogatory payments or lack thereof, debt utilization percentages and various geographical filtering. Credit Bureau Bankruptcy Leads are from a credit bureau filtering for prospects whose credit is damaged to a point of no return and are commonly used in direct mail campaigns and telemarketing campaigns where the data is scrubbed against the National Do Not Call List. Credit Bureau Bankruptcy Leads are highly targeted and work well in both phone and mail campaigns.
Modeled Data Bankruptcy Leads
Modeled Debt Management leads are representative of data that is filtered to the best of its ability without a direct glance into a consumer's or homeowner's credit profile. In place of known debt and minimal late payments presently, the fico score and the number of trade lines is modeled to produce a record of someone who has a high probability of being in debt and having a need for assistance in getting out of debt with bankruptcy. This type of data could be used in both a telemarketing and direct mail campaigns however it is not recommended.
Data-Base Bankruptcy Leads
Data-Base Bankruptcy Leads refer to a database of leads that are great prospects for bankruptcy. With regulation of the debt settlement industry and many deciding to exit the industry, databases of debt settlement clients and prospects who were better candidates for bankruptcy were sold or transferred with compensation to the exiting firm. Also, loan modification companies that knew a large percentage of their clientele would need to get their non-mortgage debt settled to qualify and would not be able to do that in time have offered data bases of bankruptcy appropriate prospects.. This type of data base transfer happens in many of the financially distressed industries in existence today and represents cross-selling opportunities that are a good fit. If you can find some of the data base bankruptcy leads, the prospects are highly qualified.
Door Hanger Bankruptcy Leads
In theory, the amount of financial distress out there in our country could make door hanger bankruptcy leads appropriate, but it will not be super targeted. Remember, door hangers blanket an area of homes with door hangers with the goal of generating inbound calls. Door hanger bankruptcy leads are an outside the box strategy that has potential but it would be up to the bankruptcy firm and advertising regulation by the state bar to determine whether or not door hanger bankruptcy leads are feasible.
Face To Face Bankruptcy Leads
Face To Face Debt Bankruptcy Leads start with a face to face conversation. This conversation could be a result of a set appointment or could be the result of an information booth off site that is an outsourced application strategy. We see these types of set ups at any event or seminar where there is a need for credit and people are turned down. Mortgage companies, loan mod companies, credit repair companies and tax resolution companies may all have conversations face to face that result in a referral to a bankruptcy firm. In the other situation, a lead generator attends seminars and fairs setting up booths where a face to face pre-screening takes place prequalifying the sales prospect and transferring to a bankruptcy firm for a follow up consultation. The face to face bankruptcy lead is regarded as a highly qualified and responsive lead.
Appointment Bankruptcy Leads
Appointment Bankruptcy Leads are an outsourced lead generation strategy where a call center pre-screens bankruptcy prospects for qualification. Often times the appointment lead is a result of either not having a rep to transfer to or a preference of the prospect to have someone call them back later. The appointment bankruptcy lead is a good quality bankruptcy lead that may or may not have been pre-qualified at the time but the prospect in this case has at the very least agreed to be called at a certain date and time.
Referral Bankruptcy Leads
Referral Bankruptcy Leads are on the basis of referral. If a debt settlement, financial planning, or loan modification firm notices that their prospect is too far in debt or in trouble to benefit from their service, they may advise seeking out a bankruptcy firm and in this case the lead would become a referral bankruptcy lead.
Public Record Bankruptcy Leads
Public Record Bankruptcy Leads are really a non-factor. If there was any change of finding value in this it would be using public record data to find homeowners that have had a Notice of Default or a Notice of Trustee Sale Filed and offering the homeowner protection for their home using bankruptcy as the strategy. While lawyers can't directly solicit data, the public record NOD and Notice of Trustee Sale Data may be used in direct mail campaigns that produce calls that become public record bankruptcy leads.
Banner Adv Bankruptcy Leads
Banner Advertisement Bankruptcy Leads are the result of banner advertising and pop up banners online. These banners may show up with an enticement while browsing the internet with the goal of getting someone to fill out a form or make a phone call. Banner advertising bankruptcy leads is another example of a diverse lead type available to bankruptcy firms.
Semi Exclusive Bankruptcy Leads
Semi Exclusive Bankruptcy Leads are shared internet leads where the purchaser shares the lead with up to 5 other companies. While a competitive lead, the major benefit to the bankruptcy firm is the shared cost of the lead. With the way typical companies work internet leads, bankruptcy firms that worked these leads the right way would do extremely well. The semi-exclusive bankruptcy internet lead is developed thru search, organic traffic, and email. Again internet leads are best worked out of a CRM and it is important to note that when delivered real time, the only differences between how quickly you receive the lead compared to the firms you share leads with is the speed and efficiency of how your email platform and/or CRM receive the leads.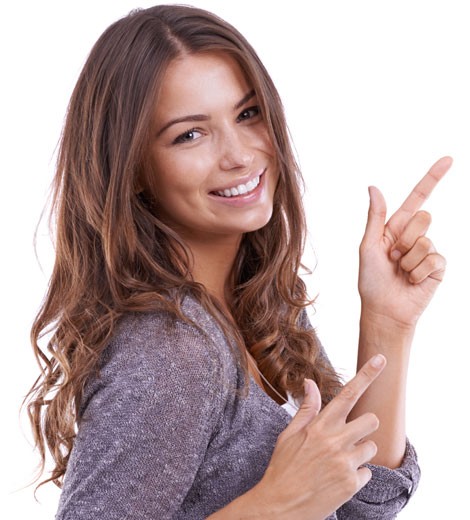 We have all the right tools, let us 
Help You