Internet Debt Settlement Leads
Internet Debt Leads are developed through keyword search and email online strategies.  They are great for companies looking for a marketing strategy that delivers a consistent flow of leads and leads that convert to sales.  Internet Debt Leads are sold on a real time exclusive basis which means that the lead you purchase is sold to one company and one company only.  One of the greatest advantages of the internet debt lead is the ability to reach consumers at both a phone number and an email as opposed to an inbound lead that comes with the benefit of just a phone number.  There are companies we work with that focus only on debt internet leads and they are doing extremely well with them and ordering week to week.  Debt internet leads may be delivered by email or posted into a crm for your convenience.
Live TV Call Debt Settlement Leads
Tax calls from tv & radio are highly sought after by tax firms that prefer warm inbound calls. Because media buyers have found a way to develop generic professional commercials and buy media that is placed in a way to develop a good flow of inbound calls for tax, the tax settlement industry is able to buy calls on a cost per call basis.  TV & Radio campaigns are typically done on a cash buy media arrangement where additional costs are needed for commercial creation and the minimum buy in is $10k with not guarantee of the number of calls.  With tax tv & radio calls, tax firms are guaranteed the number of calls at an agreed upon cost per call.  The guesswork has been taken out of it by professional media people.  Whether it is tv or radio tax calls there is a call logging and recording function that comes packaged with a managerial admin panel. The sales day may be scheduled by hours worked, states serviced, and number of leads.  For tax settlement, radio is the larger producer of tax settlement calls on a cost per call basis, however both are very desirable and productive hot inbound call leads.
Direct Mail Debt Settlement Leads
Direct Mail Debt Settlement Leads are developed thru an aggressive and edgy direct mail creative where the goal of the campaign is to generate an inquiry or response that may be sold to debt settlement firms on a cost per call basis. Firms purchasing direct mail debt settlement leads do not have to worry about the risk of a lower responding campaign. When not every direct mail campaign performs the same, purchasing on a cost per call basis is a good way to remain protected from campaigns that underperform. One thing is for sure, a hot inbound call and direct mail debt settlement lead, represents one of the most effectively targeted inbound prospect calls on the market today.
Call Center Live Transfer Debt Settlement Leads
Call Center Live Transfer Debt Settlement Leads are a good solution to the rigors of cold calling for the debt settlement firm. With aversion to cold calling or a law firm with the inability to outbound solicit by law, battle tested domestic call centers will do the calling for you and transfer the debt settlement prospect and lead only after it has met basic criteria. This ensures that the debt settlement firm is only talking to people that meet the criteria and agree to be transferred. All calls are logged and recorded for review and managers get a panel to log in and review their daily transfers. Call Center Live Transfer Debt Settlement Leads are a great alternative to cold calling campaigns and shields the sales staff from the burnout and frustration of daily cold calling.
Live Chat Internet Debt Settlement Leads
Live Chat Internet Debt Settlement Leads marry internet response with the ability of the lead buyer to initiate a sales conversation with a prospect online. This is another savvy way to engage an internet lead responder that does not end up solely in a paper lead. This type of lead also shores up contact ratio issues with the lead being sold on a cost per chat basis. While the live chat internet debt settlement lead is not in large supply it is highly regarded and a valuable tool to harness more sales for the debt settlement firm.
SMS Text Message Debt Settlement Leads
SMS Text Message Debt Settlement Leads are generated thru text message offers. This is clearly an emerging lead generation type with legal entanglements that may take a while to perfectly sort out. A text message is sent out with a link and offer that may be responded to much the way prospects respond on line only with the sms text message debt settlement lead they are responding to an add or offer via cell phone. Often times there are an ad or offer with a click to call which connects debt settlement firms with prospects responding to a text message. With increasing use of cell phones as hand held computers, the sms text message debt settlement lead should gain use and popularity.
Internet Web Call Debt Settlement Leads
Internet Web Call Debt Settlement Leads start out just like internet lead inquiries with the difference being is that the responder hits a landing page, notices an 800 number to call, makes the call and then is routed through an avr to debt settlement firms participating in a campaign. Many people believe that the combination of the internet and the direct response mechanism with a strong call to action and the inclusion of an 800 number for the prospect to call now, represents the highest of quality debt settlement leads. The inquiry may come organically, thru search and even thru email. For those that have tried internet debt settlement leads, this represents a great way to make contact with a prospect each and every time and purchasing the lead based on ability to have a conversation. The internet web call debt settlement lead is a high quality and highly responsive prospect.
Co-Registration Internet Debt Settlement Leads
Co-Registration Internet Debt Settlement Leads are internet lead responses that do not start with an offer of debt settlement. Loan Modification, Credit Repair, Mortgage and Tax Resolution may all lead to a debt settlement offering or a path to fill out a form requesting more information on debt settlement. So a prospect starts with a search for another service or offer and upon completion of the inquiry for that service, there is a thank you message and a pop-up that says if you are interested in this offer, you may also be interested in this offer or service. Because all of the verticals above are credit related, it is not a stretch to believe that need for one of the services above is further evidence of the need for debt settlement. Co-Registration Internet Debt Settlement Leads are a cheaper way to get debt settlement internet leads and are often delivered in a daily or weekly field. Although not the same high quality debt internet lead as a real time debt settlement internet lead, the co-registration internet debt settlement lead is another way to generate responses that when vigorously worked can yield results and closed deals.
Predictive Dialer Debt Settlement Leads
Predictive Dialer Debt Settlement Leads can refer to a number of things. 1) Predictive Dialer Debt Settlement Leads may be an aged lead based on predictive dialer dispositions contained in the predictive dialing platform used by another company over a 30 day seat licensing period. 2) Predictive Dialer Debt Settlement Leads may also to refer to debt settlement leads produced by a debt settlement telemarketed live transfer provider that at the time of request to transfer by the prospect there is no representative available to transfer to or the prospect requests a call back at another time. In each scenario the predictive dialer debt settlement lead becomes a paper lead to call back.
Modeled Debt Settlement Leads
Modeled Debt Settlement leads are representative of data that is filtered to the best of its ability without a direct glance into a consumer's or homeowner's credit profile. In place of known debt and derogatory payments, the fico score and the number of trade lines is modeled to produce a record of someone who has a high probability of being in debt and having some sort of financial hardship. This type of data could be used in both a telemarketing and direct mail campaign however it is not recommended.
Data-Base Debt Settlement Leads
Data-Base Debt Settlement Leads refer to a database of leads that are great prospects for debt settlement. With regulation of the debt settlement industry and many deciding to exit the industry, databases of debt settlement clients were sold or transferred with compensation to the exiting firm. Also, loan modification companies that knew a large percentage of their clientele would need to get their non-mortgage debt settled and under control to qualify for a loan modification also created relationships with debt settlement firms where the data base of loan mod turn downs due to non-qualifying debt to income ratios were transferred to lead companies for resale to debt settlement firms or even sold directly to debt firms as a data base. This type of data base transfer happens in many of the financial distressed industries in existence today and represents cross-selling opportunities that are a good fit. If you can find some of the data base debt settlement leads, the prospects are highly qualified.
Face To Face Debt Settlement Leads
Face To Face Debt Settlement Leads start with a face to face conversation. This conversation could be a result of a set appointment or could be the result of an information booth off site that is an outsourced application strategy. We see these types of set ups at any event or seminar where there is a need for credit and people are turned down. Mortgage companies, loan mod companies, credit repair companies and tax resolution companies may all have conversations face to face that result in a referral to a debt settlement firm. In the other situation, a lead generator attends seminars and fairs setting up booths where a face to face pre-screening takes place prequalifying the sales prospect and transferring to a debt settlement for a follow up consultation. The face to face debt settlement lead is regarded as a highly qualified and responsive lead.
Appointment Debt Settlement Leads
Appointment Debt Settlement Leads are an outsourced lead generation strategy where a call center pre-screens debt settlement prospects for qualification. Often times the appointment lead is a result of either not having a rep to transfer to or a preference of the prospect to have someone call them back later. The appointment debt settlement lead is a good quality debt settlement lead that may or may not have been pre-qualified at the time but the prospect in this case has at the very least agreed to be called at a certain date and time.
Referral Debt Settlement Leads
Referral Debt Settlement Leads are just that, Debt Settlement Leads on the basis of some type of referral. In some cases this may be a lead from a debt settlement tele-marketed live transfer provider where pre-qualification is performed and a referral and transfer are made on the basis of the integrity of the pre-screening. In other cases, it could be a lead transfer from a related vertical like loan modification and tax resolution. When they are available, referral debt settlement leads are a good source of high quality debt settlement leads.
Semi-Exclusive Debt Settlement Internet Leads
Semi-Exclusive Debt Settlement Internet Leads whether developed organically or thru email and search are a shared internet lead. This means usually that the purchaser of the lead is sharing lead generation costs with 3 other lead buyers at the time of purchase. In some cases, there are as many as 6 total buyers on a semi-exclusive internet lead. For Debt Settlement firms it has proven a cost effective way to purchase more leads at a lower cost. When the semi-exclusive debt settlement internet lead is worked aggressively, it adds cost effective value and extra leads to the debt settlement firm.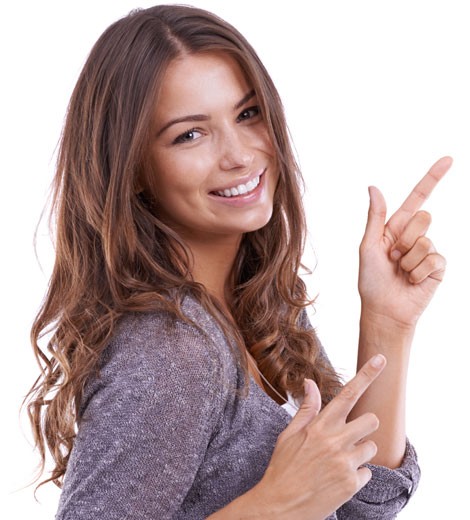 We have all the right tools, let us 
Help You